The Super Bowl is over. The Seattle Seahawks are World Champions.
But more importantly, Draft Season is upon us!
While it wouldn't make sense for FoodSided to be publishing a traditional mock draft for the NFL, we can certainly take advantage of the snazzy tools the awesome staff at FanSided.com provides us and make a food-focused mock draft, can't we? The possibilities are endless, and we will certainly make that obvious as we will work through several mocks leading up to May.
The first food group we will be tackling is Candy! What does this mean, a "Candy Mock Draft"??? Well, to put it simply, this is all nonsense! But in theory, these candies will be the best available candy to make each franchise a better franchise.
So without further adieu, the first ever Candy Mock Draft!
*Disclaimer — we are unaware of any other Candy Mock Draft. If we aren't the first, please let us know and comment below either way! Enjoy…*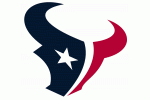 1. Houston Texans — Reeses' Peanut Butter Cups
This pick make a lot of sense for the Houston Texans and new head coach Bill O'Brien. Not only are these chocolate-peanut butter mash-ups the best available candy, but they also fit a huge need. It is well documented that star running back Arian Foster likes to eat mostly Vegan. Thus adding a candy packed with protein is something the Texans have to address.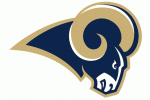 2. St. Louis Rams (from Washington) — Twix
Still reaping the benefits of the RGIII trade, the Rams felt inclined to go with Twix. Besides acquiring the cookie crumble that is nearly unmatched. Clever Rams fans are already printing t-shirts with a variation of the Twix slogan stating "Two for me, Bum (knee) for you."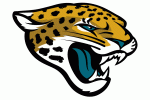 3. Jacksonville Jaguars — Take 5
It's no secret that the Jaguars need help, and a lot of it. Considering the amount of holes on this roster, it makes sense why Jacksonville would reach for a candy like Take 5 so soon. Mustache king/team owner Shad Kahn, was hoping for a franchise candy, but no such luck. Blaine Gabbert stays in the fold for another season.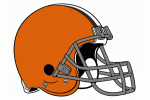 4. Cleveland Browns — 3 Musketeers
In an obvious ploy, the Browns look to win over an angry fan base by shedding their front office's 3 Stooges title for a more favorable, nougat-filled candy. While there is value with this pick, you have to wonder how this candy will fit in with Mike Pettine's new defense.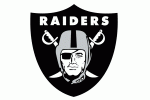 5. Oakland Raiders — Wonka Bar
Leave it to the Raiders to be searching for a Golden Ticket. Not Surprisingly, Oakland selects the Candy Mock Draft's first surefire bust.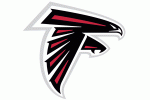 6. Atlanta Falcons — Praline
While this isn't a "sexy" pick, it is a safe pick, and on the fans of the Falcons will be happy with. There isn't a person in Georgia without a nut allergy who doesn't love a good Praline. Also, Thomas Dimitroff proved last year with Robert Alford, he likes the underdog.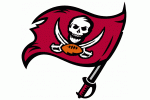 7. Tampa Bay Buccaneers — Dots
A lot of Bucs fans are hoping that this draft shows a definitive move away from quarterback Mike Glennon. Unfortunately, this pick shows a firm dedication to the young signal caller. Glennon's strong likeness to Napolean Dynamite has to be the reason behind drafting the closest candy name to Tater Tots.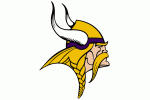 8. Minnesota Vikings — Atomic Fire Balls
Let's face it, no team needs a Life Saver more than Adrian Peterson and the Minnesota Vikings. Unfortunately, Life Savers discontinued their line of Cinnamon flavored candies. What the Vikings fans are really searching for, is a candy that can help keep them warm as the Vikings begin playing outdoors in 2014.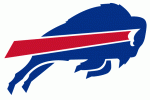 9. Buffalo Bills — M & M's
Extremely upset they didn't make a move to secure the Atomic Fire Balls, the team from the city known for hot wings had to go with the best available candy on their board. Fortunately, the Bills will benefit from a safe pick like this who can help E.J. Manuel progress.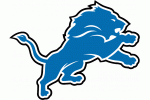 10. Detroit Lions — Butterfinger
Even though Calvin Johnson is a member of the Detroit Lions, no team dropped more passes than them in 2013. After letting 44 Matthew Stafford throws through their hands, it was no secret that Butterfinger was the perfect fit for Jim Caldwell.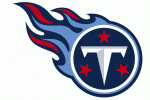 11. Tennessee Titans — Snickers
No real methodology for this pick. All it boils down to is the Titans can't afford to miss, and Snickers was the best candy available.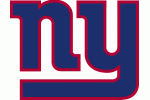 12. New York Giants — Dot Candy
No, this isn't Dots that the Buccaneers took earlier. This is that colorful, yet gross candy that you find on the long strips of white paper. Reason being these have a lot in common with Eli Manning. They are really boring, and nobody knows why they were so hyped up.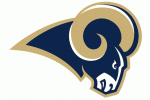 13. St. Louis Rams — Rolo
Obviously St. Louis came into this draft with one goal in mind. They wanted to sure up the caramel front, and have done so by selecting Twix and Rolo in back-to-back selections. If Caramello is on the board in round two, look out!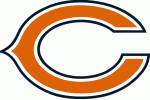 14. Chicago Bears — Gummy Bears
What else are they supposed to pick?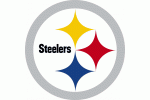 15. Pittsburgh Steelers — Clark Bar
In a desperate, and obvious attempt to revamp their elderly safeties, the Steelers draft a younger, more peanut-buttery version of Ryan Clark. Hopefully this one can travel to Denver.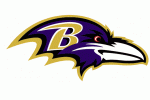 16. Baltimore Ravens — Starburst
The Ravens, much like the Titans swoop in and grab the best candy still available in the NFL Candy Mock Draft. The colors should work well with the purple and black.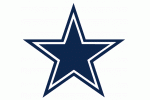 17. Dallas Cowboys — Circus Peanuts
As we mentioned, Starburst was on the radar for the Cowboys, but the Ravens ended that… But have you seen what Jerry Jones has going on with that coaching staff? There are like four coordinators, a head coach who is hardly that and Monte Kiffin doesn't even know what his job is… Then of course there is Dez and Tony… A circus indeed.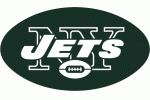 18. New York Jets — Skor
This makes a lot of sense. I mean, they haven't scored much recently. Perhaps Jets fans won't be booing on draft day.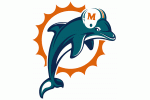 19. Miami Dolphins — Dum Dums
Have you read the Richie Incognito/Jonathan Martin texts?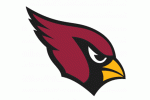 20. Arizona Cardinals — Bit-O-Honey
Looking to reproduce the successful selection of the Honey Badger, Tyrann Matthieu; the Cardinals reach a bit and grab Bit-O-Honey. Let's hope this locker room can keep Bit-O out of sticky situations as they have with Honey Badger.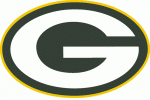 21. Green Bay Packers — York
If any candy is going to stand up to the winters of Lambeau Field, it's York. Another great selection from Ted Thompson.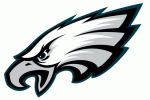 22. Philadelphia Eagles — Hershey's Bar
While the Hershey's Bar is boring, it is always a solid choice for any candy lover. Chip Kelly adds a low risk pick to go with a dynamic offense. The in-state connection helps too.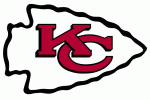 23. Kansas City Chiefs — Jelly Belly Jelly Beans
Sorry Coach Reid.. It was such a good set up.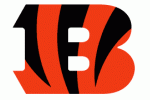 24. Cincinnati Bengals — Twizzlers
There was a lot of talk about if Cincinnati would go with Big Red as their choice, but it was too obvious. The move not to go with Twizzlers Pull-N-Peel was a smart one. Andy Dalton fumbles without anything being pulled or peeled.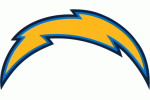 25. San Diego Chargers — Pop Rocks
They were looking for something that could help represent the franchise. No candy is more electric than Pop Rocks. Just don't add soda!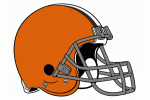 26. Cleveland Browns (from Indianapolis) — Air Heads
After trying so desperately to shed the Three Stooges title, the front office has an oversight and feeds the fire of the Cleveland faithful. What do you expect, it's the Browns.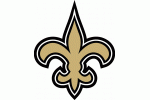 27. New Orleans Saints — Teddy Grahams
Not exactly a candy, but I make the rules and the joke fits. Saints make their best effort to show their loyalty to their star tight end Jimmy Graham.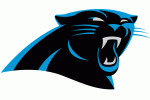 28. Carolina Panthers — Pay Day
You can't fault them for trying, but even this pay-day wouldn't have been enough to keep Greg Hardy in Charlotte. I blame Charles Johnson's $18 million cap number.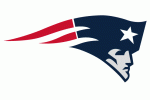 29. New England Patriots — Kit Kat
Rumor has it that Kit Kat had a failed drug test leading up to the Candy Combine. We all know that Bill Belichick has no problems drafting a prospect with character issues. What a steal… Gimme a Break!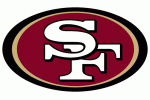 30. San Francisco 49ers — Dove
Because what candy better describes Jim Harbaugh?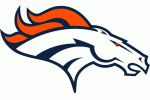 31. Denver Broncos — Skittles
If there was one positive to come from their recently sustained beating in the Super Bowl it is the ability to make this pick in the NFL Candy Mock Draft. Don't think that is a big deal? Well, considering Marshawn Lynch is a Skittles spokesman, this is the perfect revenge for Peyton Manning, John Elway, and the stoned people of Denver.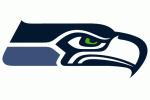 32. Seattle Seahawks — 100 Grand
Still in shock after losing Skittles to the Broncos, the Seahawks draft the next best fit. This Candy will be added directly to the salary of Russell Wilson leaving him with a salary still below $1 Million.
Tags: Candy Candy Mock Draft NFL