Welcome to FoodSided, the Food Reviews, Recipes & More news and opinions site brought to you by the FanSided Network. FoodSided is dedicated to providing top-notch Food Reviews, Recipes & More news, views, and original content. This site also serves as a community for like-minded fans to come together to catch up on the latest news and to discuss their passion.
Meet the Team
Cristine is a food, entertainment, travel and lifestyle writer. She is the site expert at FoodSided and a contributor to Culturess. Follow her on social media at @CristineStruble or @StrublePublications.
#PurpleHairedPrincess. I've dabbled in all things media including radio and producing. I can write about anything, but Movies+TV=❤
I'm Becky and I live in Roanoke, Virginia. Bubblybee.net is my champagne and food blog. I love all things sparkly including champagne, jewelry and cowgirl boots. I came up with the name "Bubblybee" by combining Bubbly (champagne!) and my initials BEE. My motto is "Don't wait to celebrate! Pop the cork now!" I personally taste each bubbly that I write about…life is good! I write my blog to help you take the mystery out of purchasing a bottle of bubbly. If you are looking for a inexpensive Cava to drink on a lazy sunny afternoon at the lake you will find it on my blog. You will also find recommendations for nice sparkling wines at a decent price to serve at a graduation or wedding. If you are planning to spend big bucks for fabulous champagne to serve on your wedding anniversary you will find it on my blog. Pairing champagne and food is fabulous fun. I practically live in my kitchen, cooking up delicious recipes to serve with bubbly. My husband is the best taste tester. He says that whenever he hears me knocking around pots and pans in the kitchen then he knows that something yummy is about to appear in front of him. I earned my BS in Food Service and 10 years later I went back to university to complete my MBA. My career was in healthcare food service management. After a 30 year career I decided to live my passion – creating recipes and tasting champagne! Along the way I won numerous recipe contests. Perhaps my most impressive win was the Colavita "Better Than Butter" contest in 2001. The contest challenged us to make something with olive oil that we normally make with butter. I made country ham biscuits which were delightfully delicious. The grand prize was a trip for two to Italy…one of the highlights of the trip was when we met the Colavita brothers. I also love cats and have four rescued fur babies. Please visit my instagram to see photos of these precocious and adorable kitties: bubblybeeboop (lots of my recipe photos too!) Please visit my facebook page: Bubblybee Follow me on Instagram: bubblybeeboop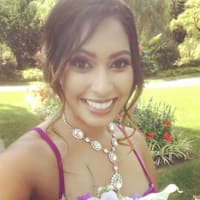 Nirmala is a food and beverage contributor for FoodSided, where she covers all the latest in the CPG and QSR space. She also works in the PR industry.
I love the Cleveland Browns, food, the Cleveland Indians, food, the Cleveland Cavaliers, food, and Ohio State sports, in that order.
There is nothing I enjoy more than a good television show and I have a full DVR to prove it! I've been a member of the FanSided network since April 2014; Entertainment & Lifestyle Director since Feb. 2018. Have an interview or feature pitch? Contact me at cody.schultz@fansided.com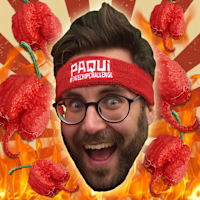 Mike Jack is a contributor for Editor in Leaf and Foodsided. He is a competitive chili pepper eater who holds 8 Guinness World Records for speed-eating; four of which are for eating super-hot chili peppers (Ghost Peppers, Carolina Reapers). He represented Canada in the World Championship of Chili Pepper Eating (as seen on the Netflix series We Are The Champions). He's done some of the craziest spicy challenges imaginable on Mike Jack Eats Heat on YouTube, Instagram, TikTok, Facebook and Twitter. Mike has also been an avid fan of The Toronto Maple Leafs since their historic 1992-93 playoff run. He grew up idolizing players like Doug Gilmour, Dave Andreychuk and Felix Potvin. When other kids dreamt of playing for the Leafs, Mike dreamt of becoming an NHL GM as he analyzed the stats on his hockey cards, in video games and online.
Tiffany has a full time job Somewhere, loves puppies and kittens, has two teenagers, sometimes likes puppies and kittens more than her teenagers and gets distracted easil--LOOK! SQUIRREL!!!!
Wesley wanted to be Bob Costas when he grew up. A member of the Dog Writers Association of America, he's a freelance writer/editor who covers a little of everything from eastern Oklahoma.
Write for Us
We aren't called FanSided for nothing. Our network of sports, entertainment and lifestyle sites are powered by fans that want to cover their passions! Whether you are just looking to get your start in online media or you want to contribute to your favorite site as a hobby, FanSided wants to hear from you.
Whatever your goal, FanSided can help your voice be heard. If you are interested in writing for any of our sites, please be sure to check out our openings page and submit a proposal.
About FanSided
The idea of FanSided was born in 2007, when two brothers felt that their favorite team, the Kansas City Chiefs, was being under-covered by the mainstream media. Taking matters into their own hands, they launched Arrowhead Addict, a move that would spawn the creation of FanSided in 2009, a network of over 300+ fan-powered unique sports, entertainment and lifestyle sites dedicated to team-specific, sport-specific, genre-specific, and fanbase-specific coverage.
From sports, movies and TV to lifestyle and tech, FanSided has you covered.
Advertise/Contact Us
Let's stay in touch. If you'd like to advertise with us, partner with us or have feedback, please fill out our contact form.
Email us: foodsided@fansided.com
Write us: Pro Sportority (Israel) Ltd. d/b/a Minute Media, 22 Ahad Ha'am St., Tel Aviv, 6514104, Israel
Legal Disclaimer